Benefits of Having A Website:
Help Current and Future Customers...
Find your business location and hours
Find your contact information
Learn about your products and services
Read customer testimonials
Learn about offers and promotions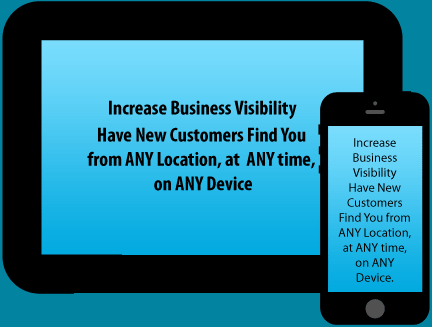 Websites Attract New Customers
According to Google, 97% of people research products and businesses online before making a purchase - even if they don't buy the product online. Having a website will allow your business to maximize its exposure and increase your customer reach regardless of the services or products you offer.
Websites Work 24 Hours A Day
Many people research products and services at nights, weekends, or when your business may be closed. Having a website will allow your business to educate, inform, and attract current and new clients 24 hours a day, 365 days a year.
Your Competitor Has a Website
It is likely that your top competitor has invested in a website. If this is true, they have a clear advantage over your business. Getting a website allows you to expand your business and level the playing field between you and your competitors.
Improve Customer Service
A website allows your visitors to get vital information about your business and services. Not only can they clearly see operating hours, but they can also view brochures, forms, job applications, instructions, specials, and answers to common questions which can save your staff time and your company printing costs.
People Will Search for Your Business Online
Websites have replaced the yellow pages for many people. 89% of people search for a product or service online before making a decision, so sooner or later someone will search for your business on the internet. Not having a website is like your business having an unlisted number. There are clients who want to find you, and if they cant find your website they will likely go to your competitor's website.